Understand their importance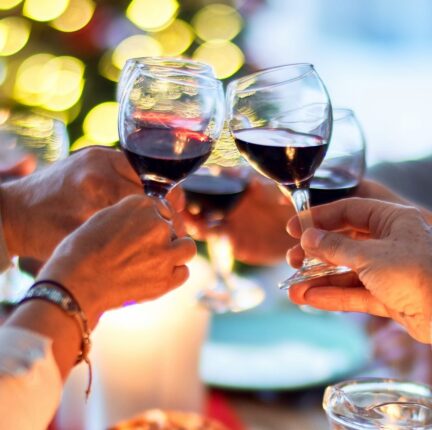 If you are the one introducing your date to friends, you already know what to expect! If you are being introduced to your partner's friends then remember first of all that friends are important. They are a big part of your partner's life – just as they are of yours. Some may have known them since childhood and helped mould them into who they are. Try to respect and appreciate this and see the importance of your partner's friends.
If you're the newcomer, you become very aware that these strangers know your new partner better and longer than you, and probably know any past relationships they might have had. They will want the very best for your partner and you want to live up to that expectation. Likewise, your friends know you well and know what's good for you.
Champion your date
It's important that you are there to encourage, support and champion your partner in this new situation. They need your undivided support at this vulnerable time. The fight or flight feeling will be very present, so knowing that you're there loving and supporting them will boost your partner and bring some ease to the situation.
Don't isolate your partner by leaving them to fend for themselves – they need to know that they have your support. This is both literally (don't walk away and leave them for an hour!) but also in conversations. If there are too many 'in jokes' they can also feel isolated from the conversation. Try to include them at all times. If you're on a double date, then remember you are a team.
If you are doing an activity as a double or group date, this is especially important – and a great opportunity to show how well you work together and support each other. Work as a team and prioritise your partner.
Consistency is key – and so is honesty
It's important for you both to be consistent in your character when around your friends. Don't be in a relationship and then resort to single life when with friends. This will alienate your partner and make them feel undervalued.
Relationships with friends will change when you enter a serious relationship and your partner becomes the priority. But this doesn't mean that it worsens, nor that you'll crave the 'good old days' of singleness with your mates. It can mean that you have a richer and more mature relationship with your friends as they see your integrity in looking out for your partner.
Hopefully you can develop mutual respect and liking with your partner's friends. This is easy when you get on well with them, but harder when it brings a darker side out of your partner. If mixing with their friends causes behaviour in your partner that concerns you, be honest and talk about it. And be open to the conversation if your partner raises any concerns of their own.
Relax!
The prospect of introducing your date to friends can feel stressful, but if you can – relax. Easier said than done but an uptight version of yourself is never showing you at your best and chances are, you won't come across as well as you hoped. You'll also have more fun if you try to relax. It can be a make-or-break scenario so try to embrace it as one step closer to finding out more about your partner and deepening your relationship.
Find fun double or group dating activities
Pick your activities wisely – bowling, mini golf, ping pong and anything involving working as a team are all great bonding exercises. Here are some fun and quirky date ideas to consider. These can bring a sense of ease and camaraderie, and are a great way of making a good impression, even if you're not very good at the game…it's how you handle it! Go in knowing that friends are important to your partner so therefore they should be important to you if you want to be a part of their life and vice versa.
Remember where your identity lies
Have your identity in God and not in what other people think. Yes, you want to impress, but if you want to impress God more, then the fruits of the Spirit and a godly nature will become forefront. Have your confidence in Him – pray about the inevitable situation of meeting friends or dating with others. God can help bring peace and strength especially when you're really nervous and it's out of your comfort zone.
It's always wise to listen to any red flags that friends have, but ultimately if you believe God is giving the go ahead and the relationship is safe then be secure in your feelings as a couple as well, even if your partner may be against 'type'…this is sometimes a good thing! Go in confident introducing your partner to friends – you should want to show them off and be excited to do so!
What helpful tips do you have for introducing your date to friends?