This avocado turkey sandwich is easy to make and comes with a delicious twist of sun-dried tomato aioli. Let me show you how to make this killer sandwich like a pro!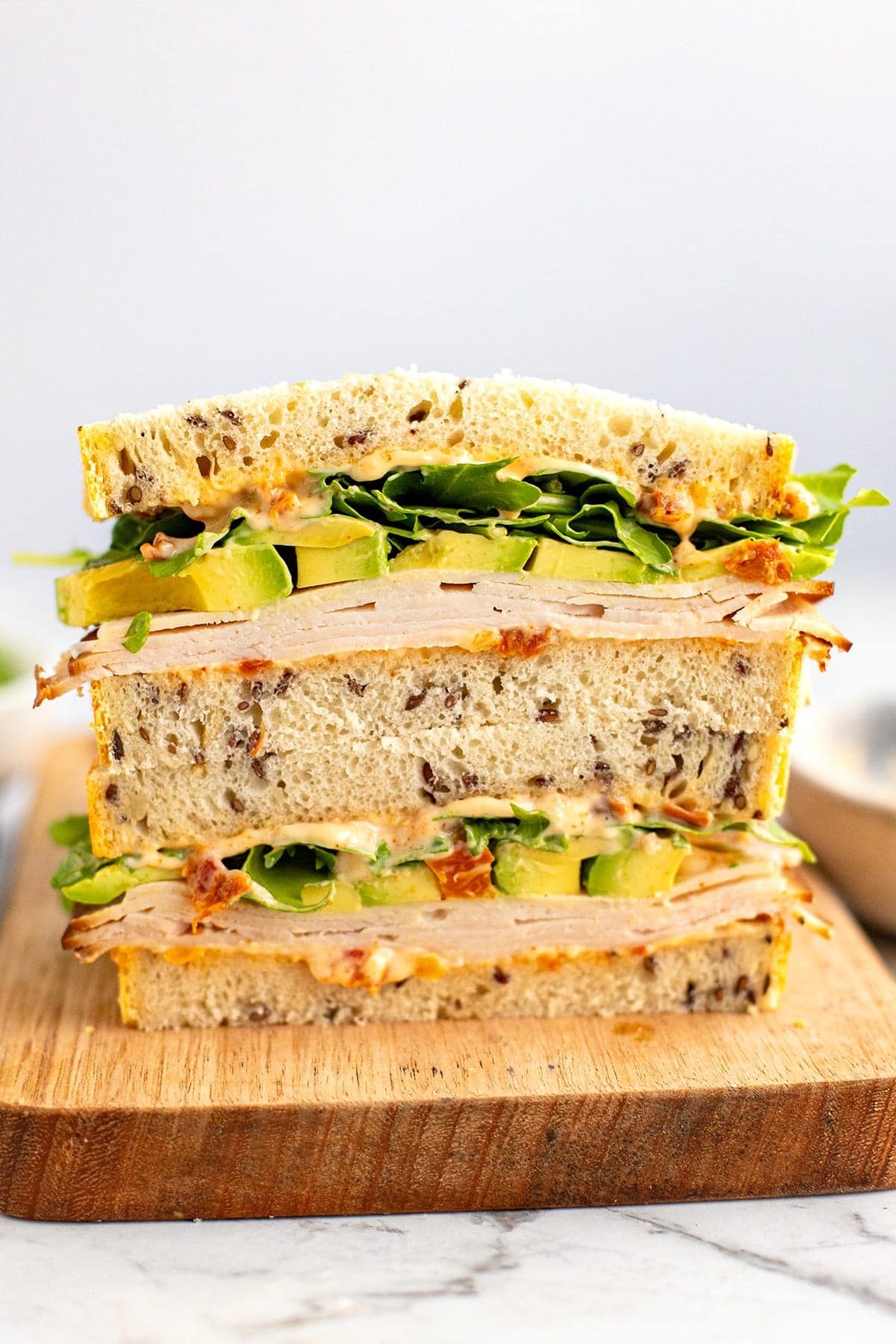 ​​​​​​​
Avocado Turkey Sandwich
This avocado turkey sandwich is far from boring! With layers of creamy avocado, sliced turkey, arugula and creamy sun-dried tomato aioli sandwiched between thick-sliced fluffy bread, this is the kind of sandwich you would get from a fancy deli. There is no dryness, it's super flavourful, nutritious and satiating.
The best part? It's so easy to make at home! Let me show you what you need, how to prepare the aioli, and how to layer this awesome sandwich. You can make it ahead of time or as needed and enjoy it for lunch, snack or dinner.
The recipe is for two sandwiches but it's easy to multiply the ingredients and make a larger batch of the aioli if you want to make a lot of sandwiches for a party or a picnic.
👉 If you're a fan of avocado, make sure to check out this avocado halloumi salad, this beets, avocado and edamame salad, or these stuffed avocado ideas.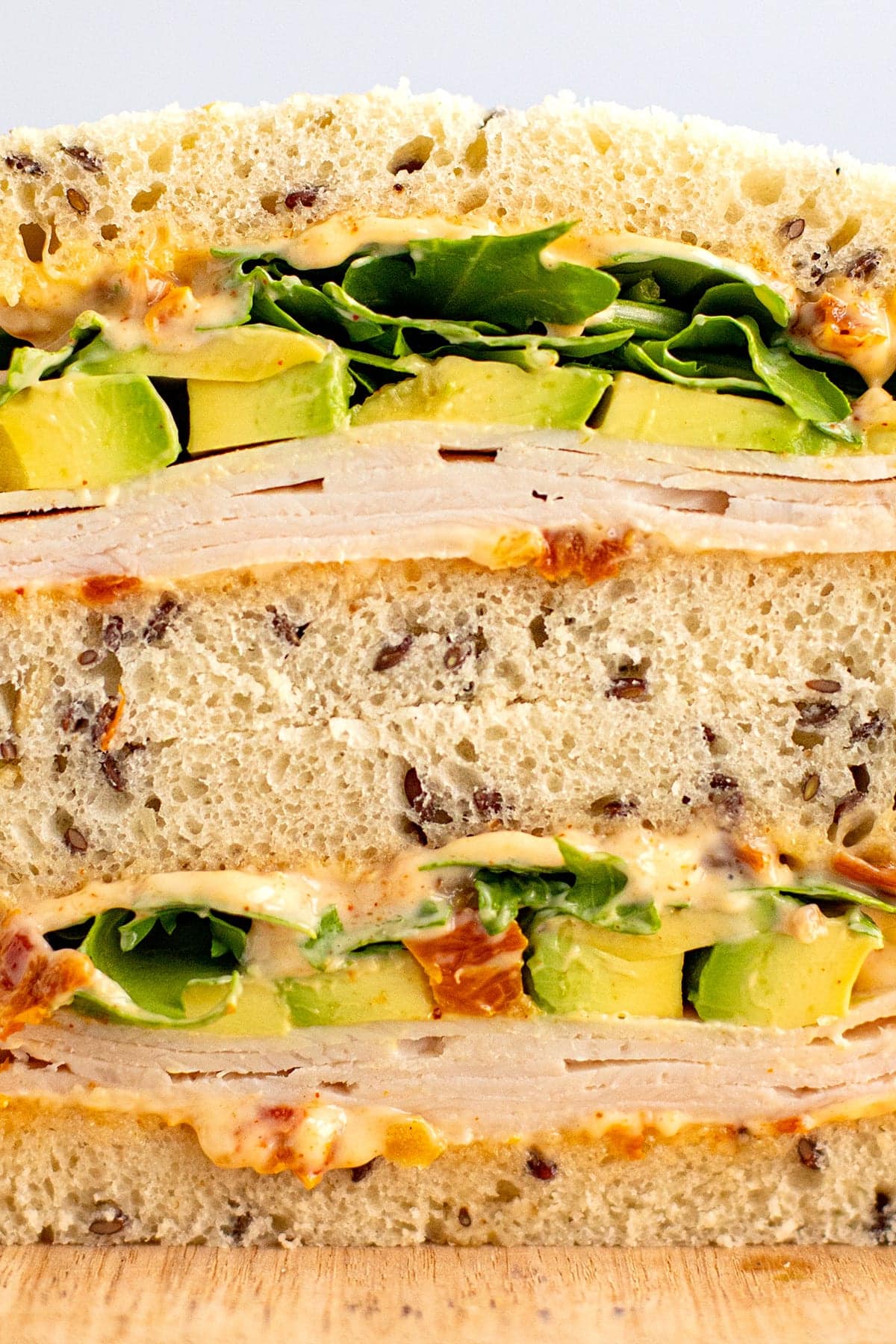 Ingredients
Here is what you need to make this recipe:
Turkey – you can use deli-sliced turkey or leftover turkey meat from Christmas, Thanksgiving or family roast. Turkey can be replaced with ham or chicken.
Avocado – about ½ avocado per generous sandwich.
Arugula/Rocket – adds peppery flavour and freshness to the sandwich. Baby spinach or shredded lettuce can also be used.
Sun-dried tomato aioli – mayonnaise, sun-dried tomatoes (in oil), garlic and smoked paprika.
Bread – thick-cut sandwich bread is best so it can hold all the ingredients without breaking or going soggy easily.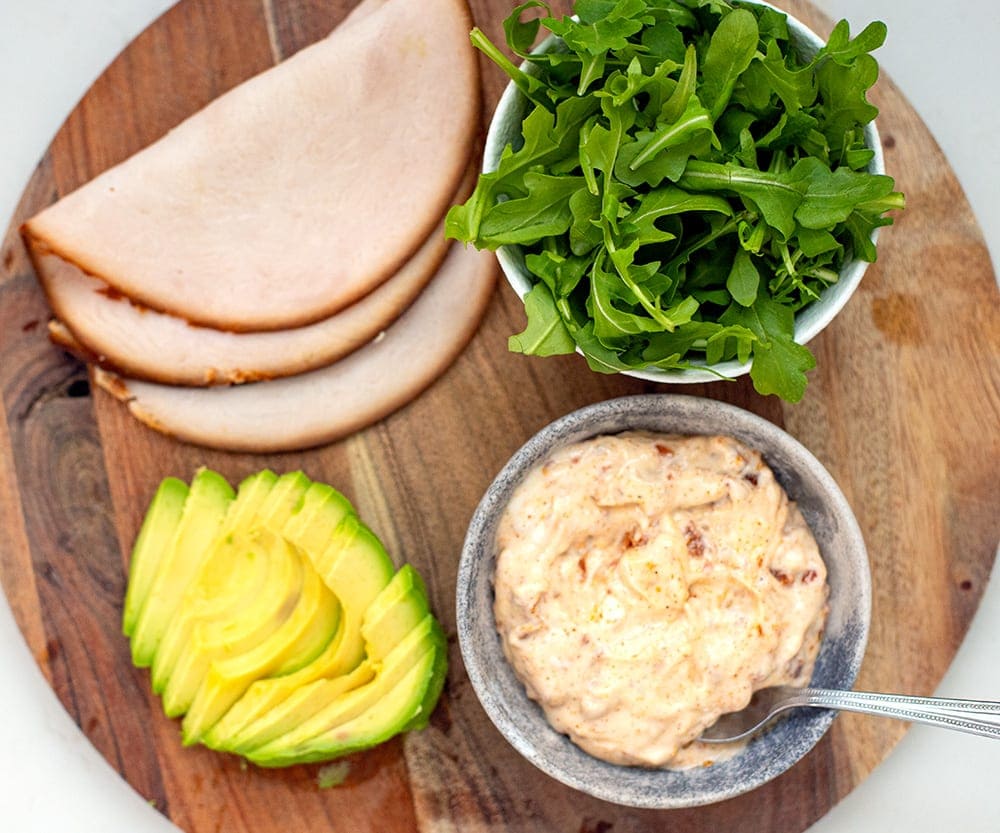 How To Make Turkey Avocado Sandwich
Find the full list of ingredients and nutrition info in the recipe card below.
Step 1. Make the aioli first. Using a sharp knife, chop the sun-dried tomatoes very finely. Combine with mayonnaise, minced or grated garlic, and smoked paprika.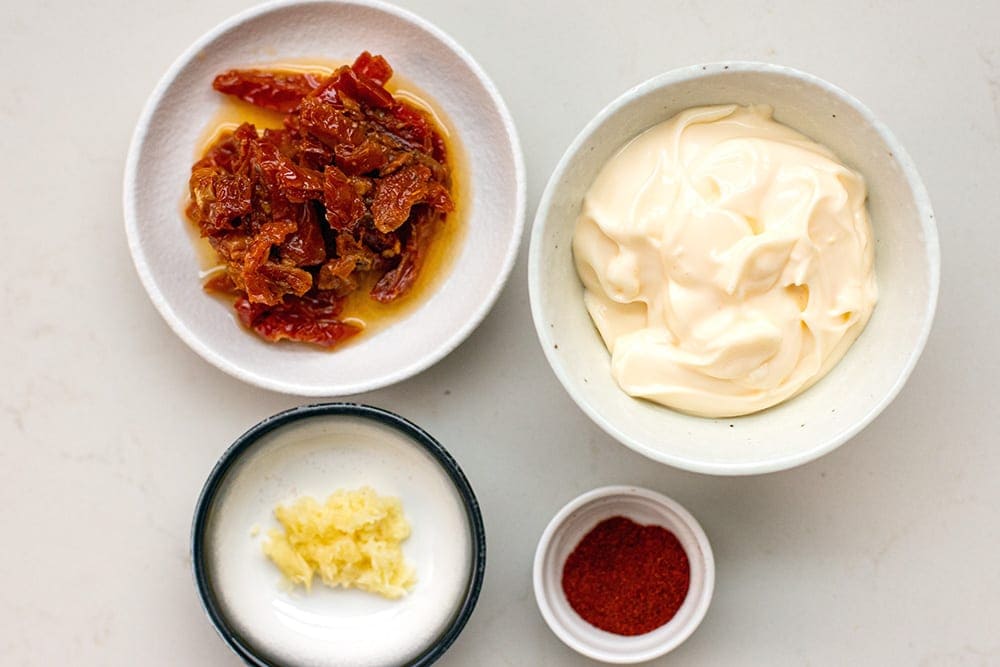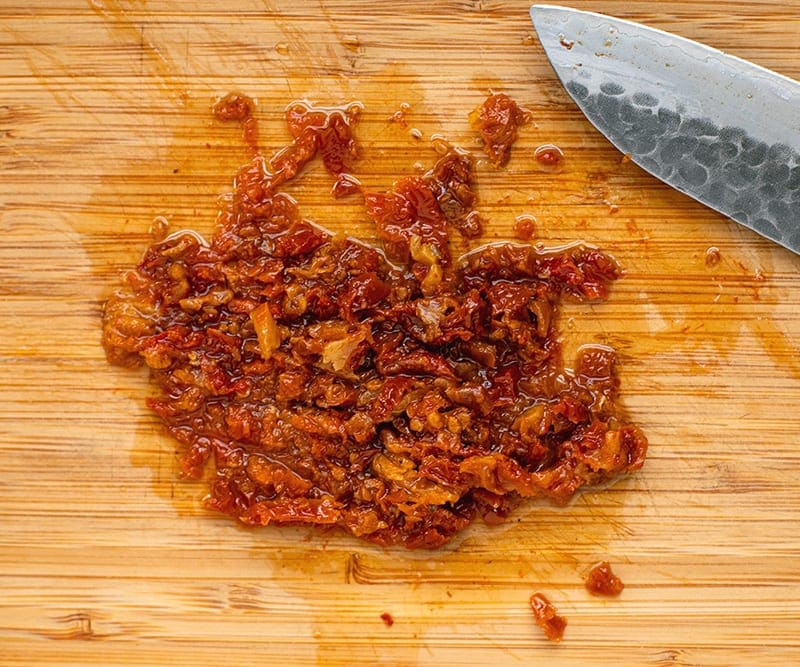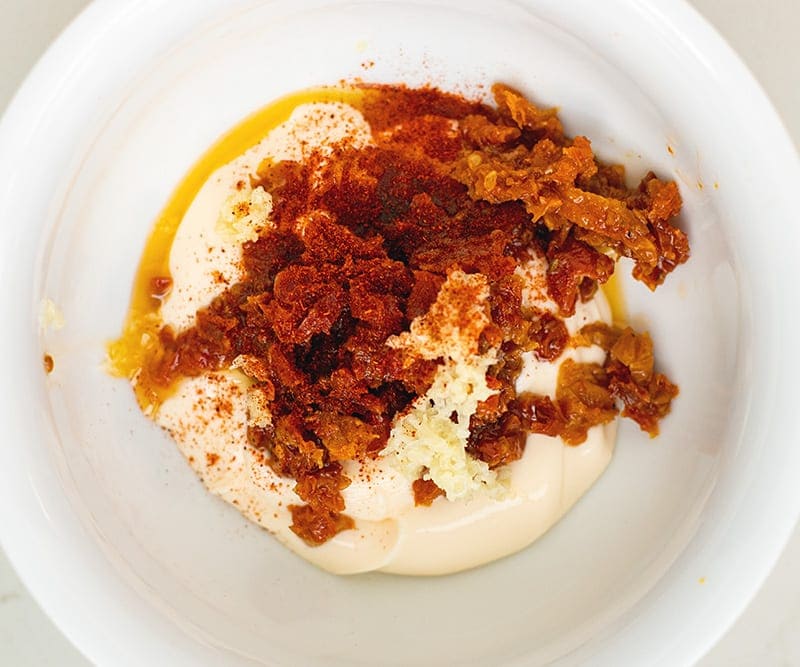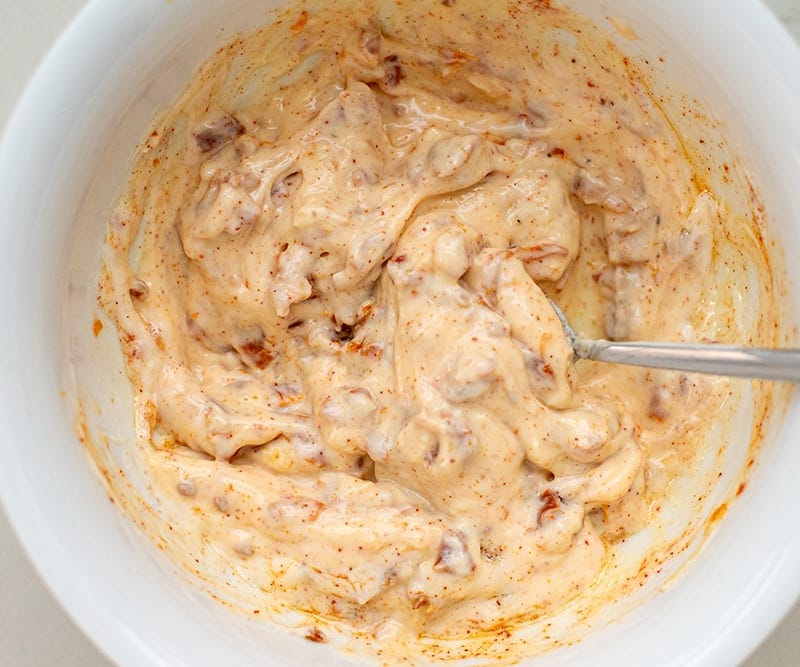 Step 2. Prepare the ingredients for the sandwich: slice the avocado, wash and dry arugula if needed, prepare the turkey meat. You can toast the bread or keep it fresh.
Step 3. Layer the sandwich. Spread a generous amount of aioli on each bread slice of the sandwich. Top with a few turkey slices, we recommend enough slices to give you two layers. Follow with sliced avocado and a handful or arugula. Close the sandwich and slice in halves if desired.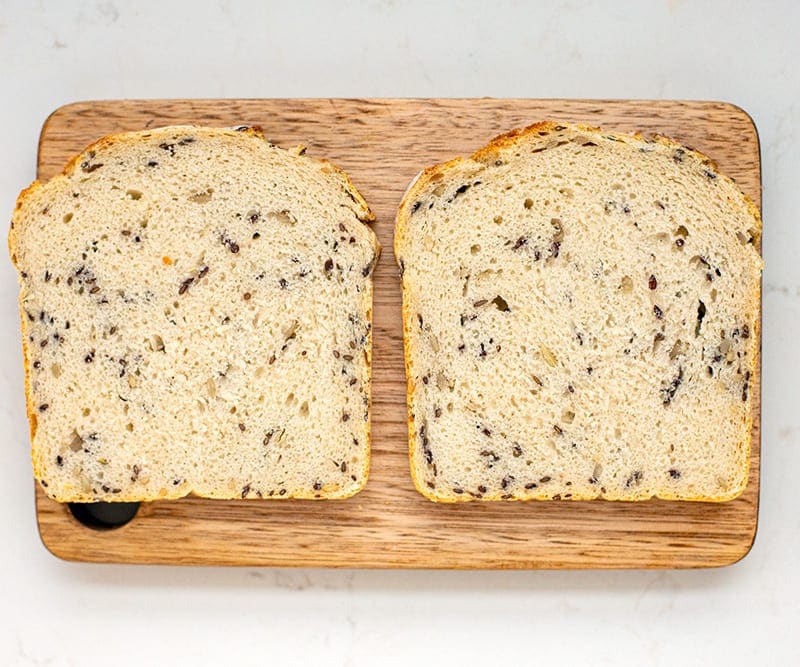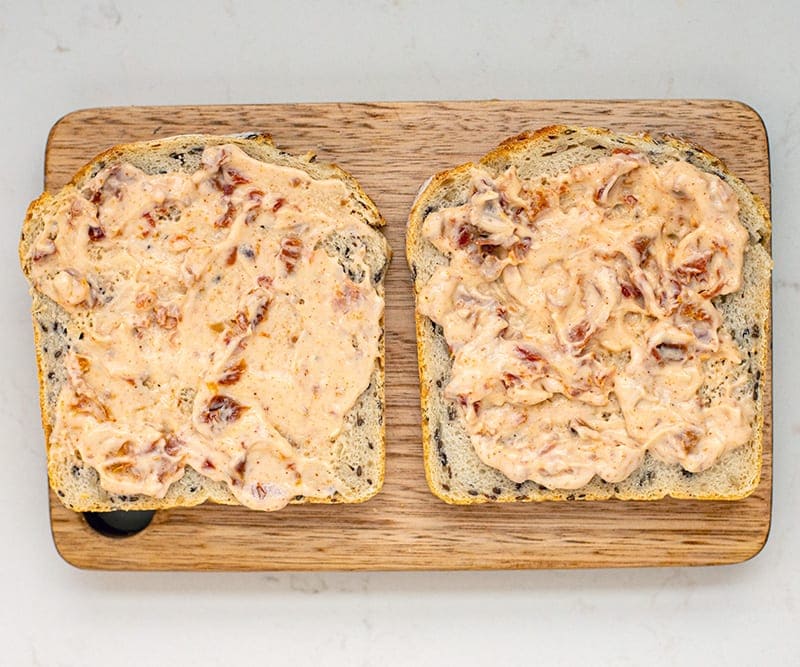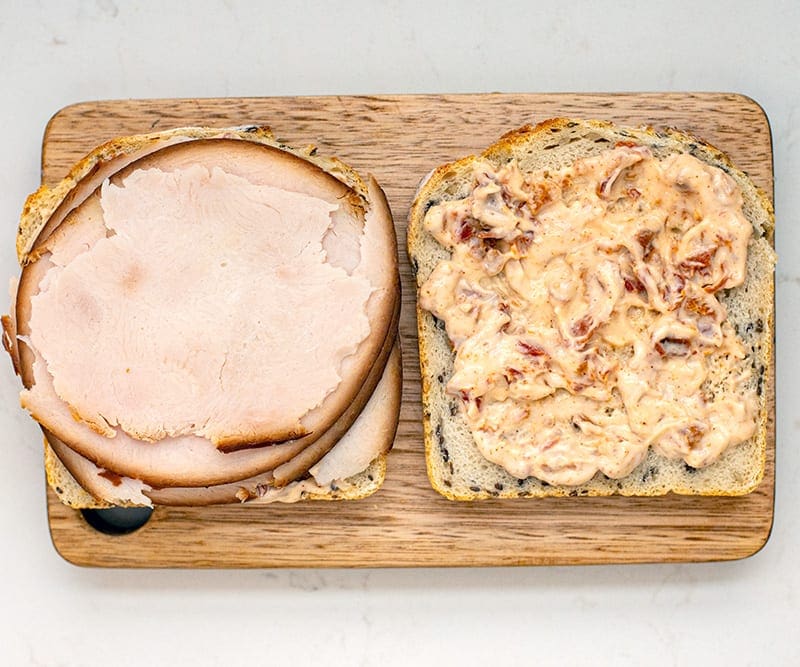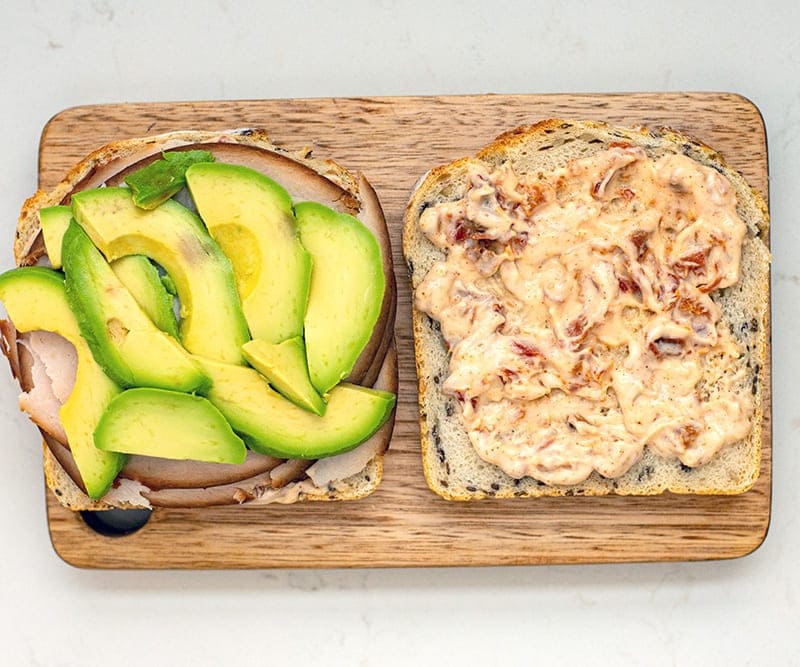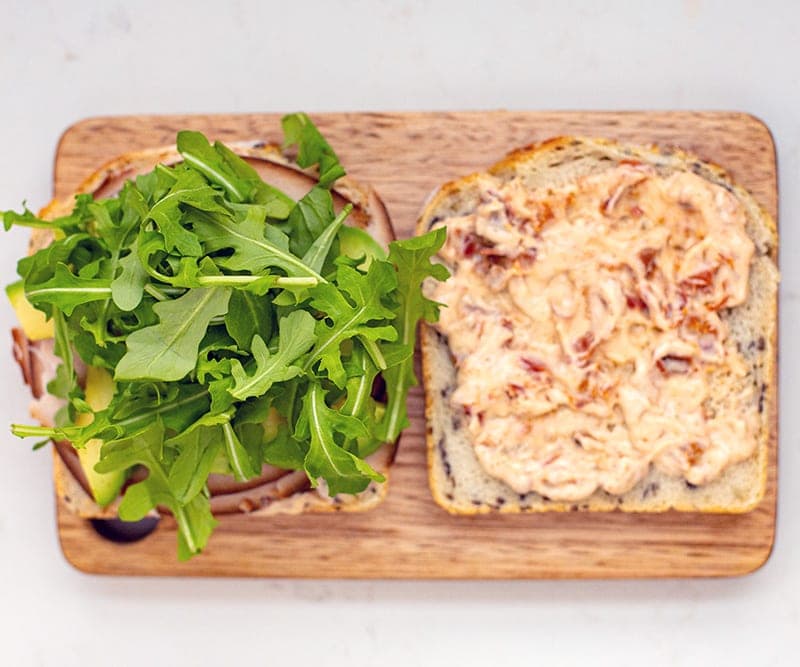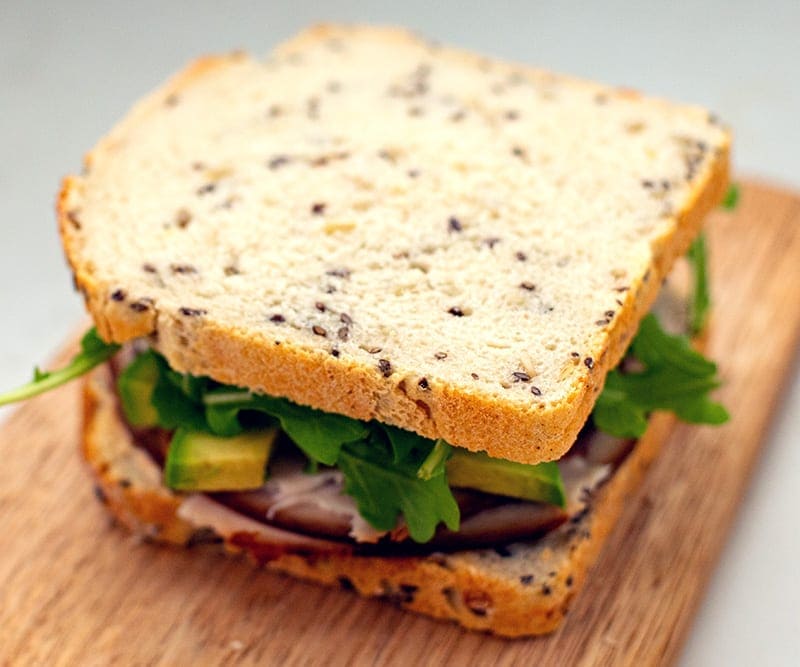 Watch The Video
Recipe Tips
The sun-dried tomato aioli is what makes this sandwich so special! Sure, you can use plain ol' mayo but then you're making a plain ol' turkey sandwich yet again. Making this sandwich sauce is a small extra step that is very worthwhile.
Why couldn't I use strips of sun-dried tomatoes? You could but chopping them very finely and mixing them into the aioli sauce prevents you from having stringy, chewy pieces of sun-dried tomatoes getting stuck in your teeth or falling out of the sandwich. You get the flavour in every bite!
If you want a good sandwich, choose good quality bread. Sandwich bread doesn't have to be boring either, there are lots of fabulous brands doing wholemeal, rye, seeded, and sourdough options. Feel free to use panini or a baguette instead.
Deli-style sliced turkey will give you a more smoky, saltier flavor but you can absolutely use leftover roast turkey breast sliced thinly.
This sandwich keeps fairly well, I enjoyed the leftover the following day and it wasn't too soggy. Make sure to store it in an airtight container and don't squash it too much to prevent the sauce from penetrating the bread.