Learn how to make easy garlic naan bread with this step-by-step recipe. Use it as an accompaniment to Indian curries, soups and stews, or as its own snack or appetiser.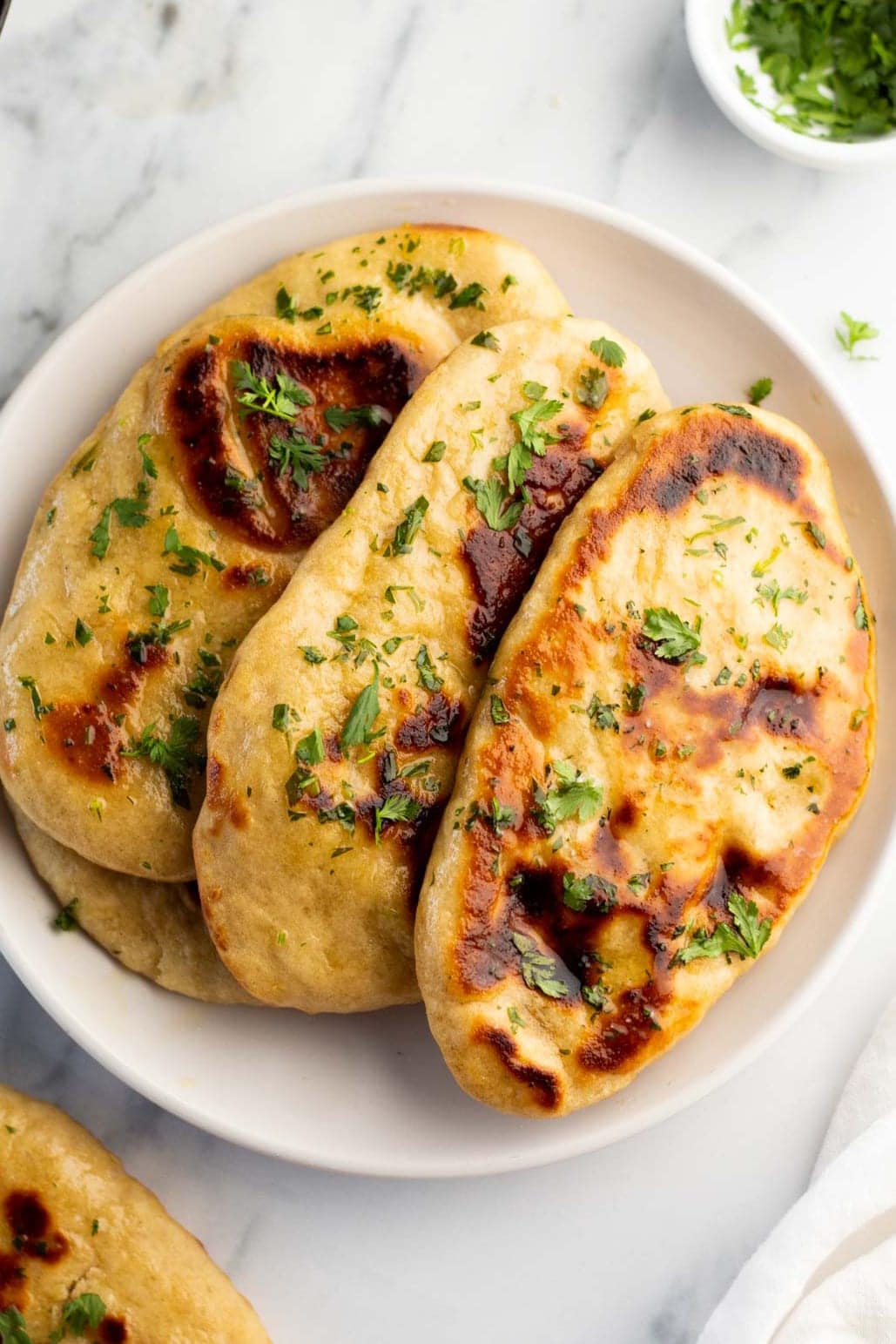 Easy Garlic Naan Bread
Naan is a delicious Indian flatbread known for its savoury flavour and soft, fluffy texture. Garlic naan bread is a variation of that and is very popular with Indian dishes.
If you've only ever ordered or bought ready-made naan bread, this recipe will surprise you at how achievable it is to make at home. The combination of minced garlic and fresh herbs is mixed into the naan bread dough giving it a distinctive aroma and flavour.
This garlic naan bread is tasty and versatile, a perfect accompaniment to Indian curries such as our slow-cooker chicken tikka masala, soups, and stews but it's also great on its own as a snack or appetiser.
🧄 If you like garlic recipes, check out my pan-fried broccoli with garlic, Georgian chicken with garlic sauce, garlic chicken soup or my thirty-clove garlic soup.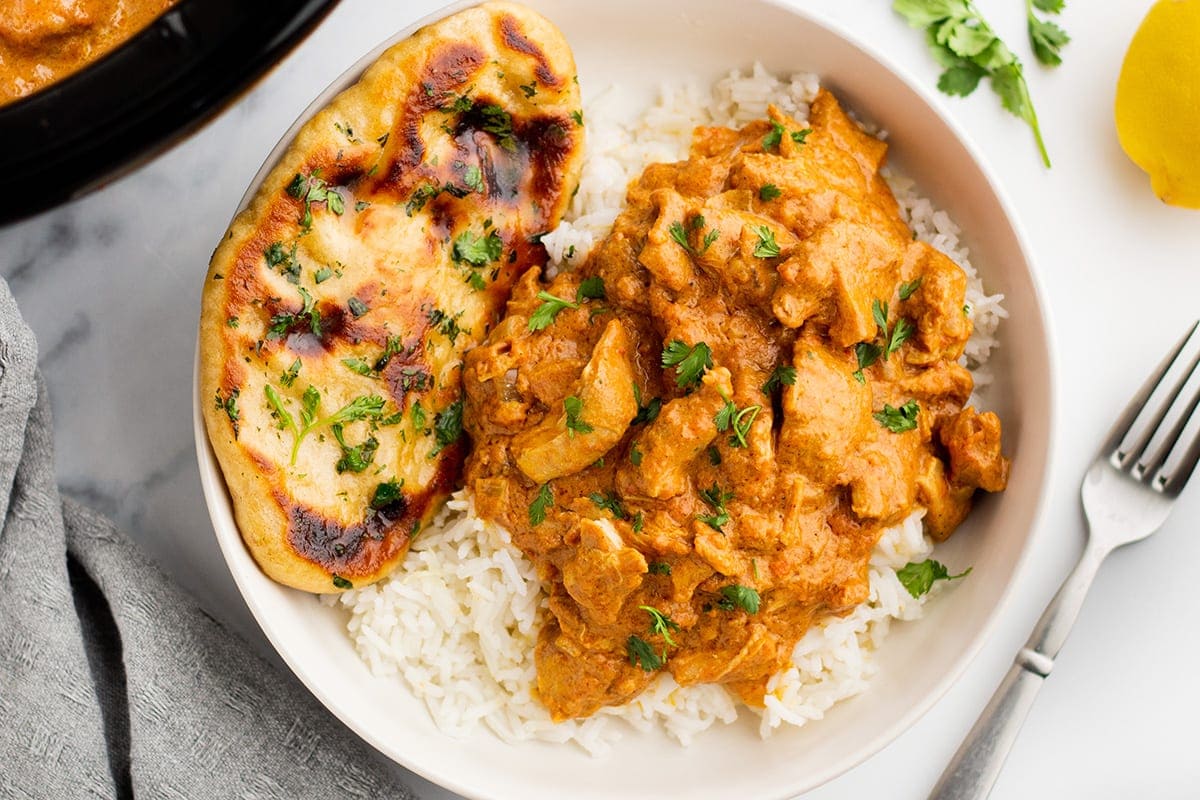 Ingredients
You will need the following: all-purpose flour (you can also use gluten-free flour here), active dry yeast, sugar, salt, plain unsweetened yogurt, milk, garlic, fresh coriander/cilantro, and butter.
How To Make Garlic Naan
Find the full recipe card below. Here are some handy step-by-step instruction photos.
Step 1. Combine the flour, yeast, sugar, and salt in a large mixing bowl. Mix well.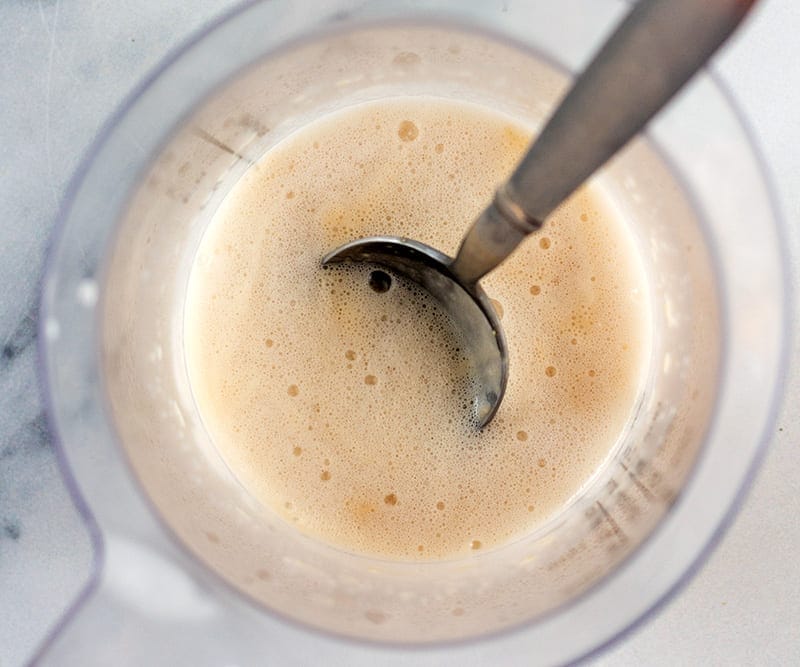 Step 2. Add the yogurt, milk, and garlic to the dry ingredients and mix until a dough forms.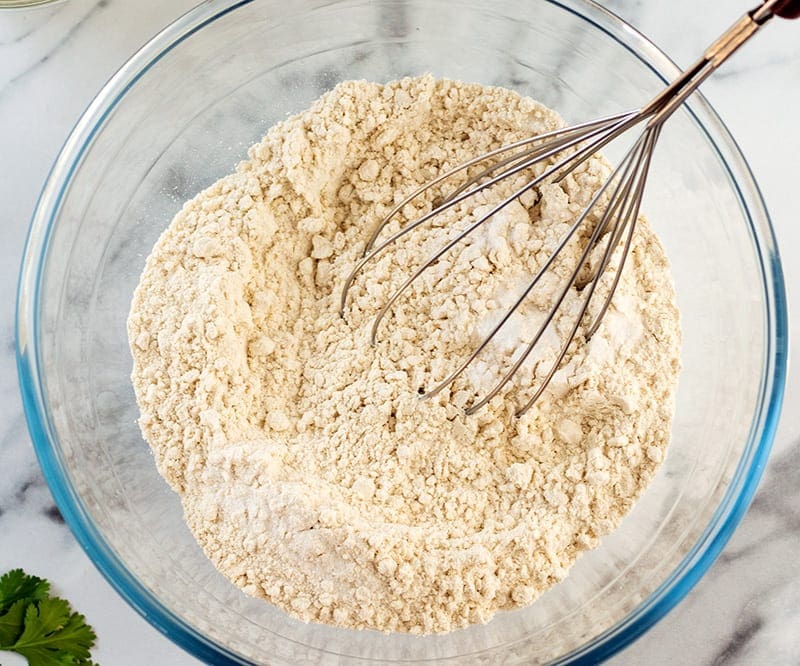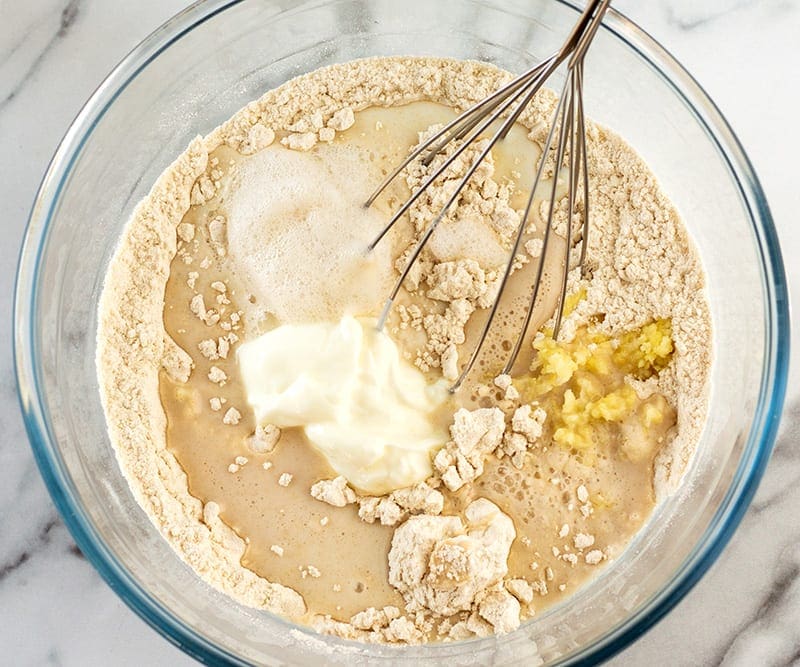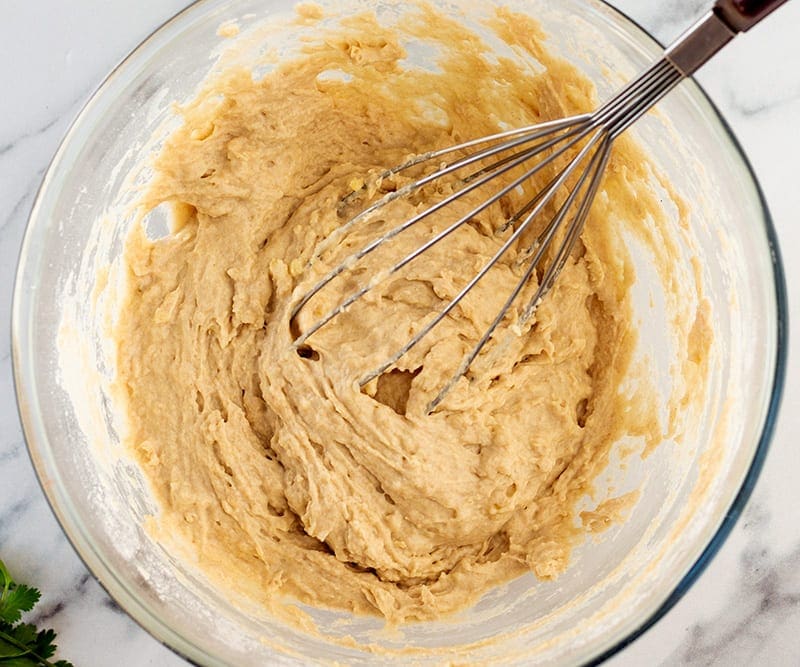 Step 3. Lightly flour a clean surface and knead the dough for 5 minutes, until smooth and elastic.
Step 4. Place the dough in a greased bowl and cover with a clean kitchen cloth. Place in a warm place and let the dough rest for 1-2 hours, until it has doubled in size.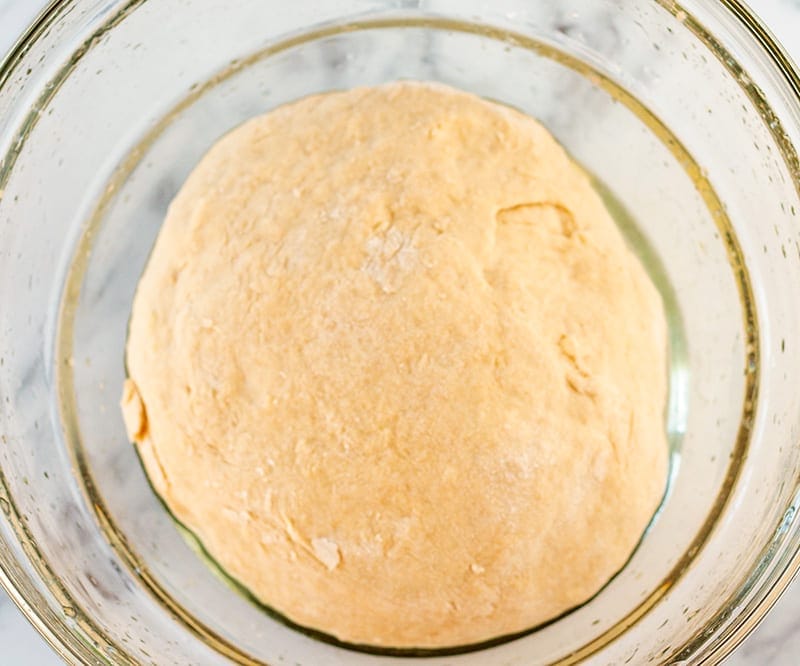 Step 5. Divide the dough into 8 equal sized pieces and roll into balls.
Step 6. Roll each ball of dough into a circle or oval that is about ⅛ inch thick on a lightly floured surface using a rolling pin. Repeat with the remaining dough balls.
Step 7. Heat a large cast iron skillet over medium-high heat and grease with some oil.
Step 8. Place one naan in the hot skillet and cook until bubbles form on top, about 1-2 minutes. Brush the top with a little bit of oil.
Step 9. Flip and cook for 1-2 more minutes on the other side, until nice golden spots form on the bottom.
Step 10. Remove the cooked naan from the skillet and wrap it in a clean kitchen towel while you are cooking the rest of them.
Step 11. Brush with melted butter and sprinkle freshly chopped cilantro before serving.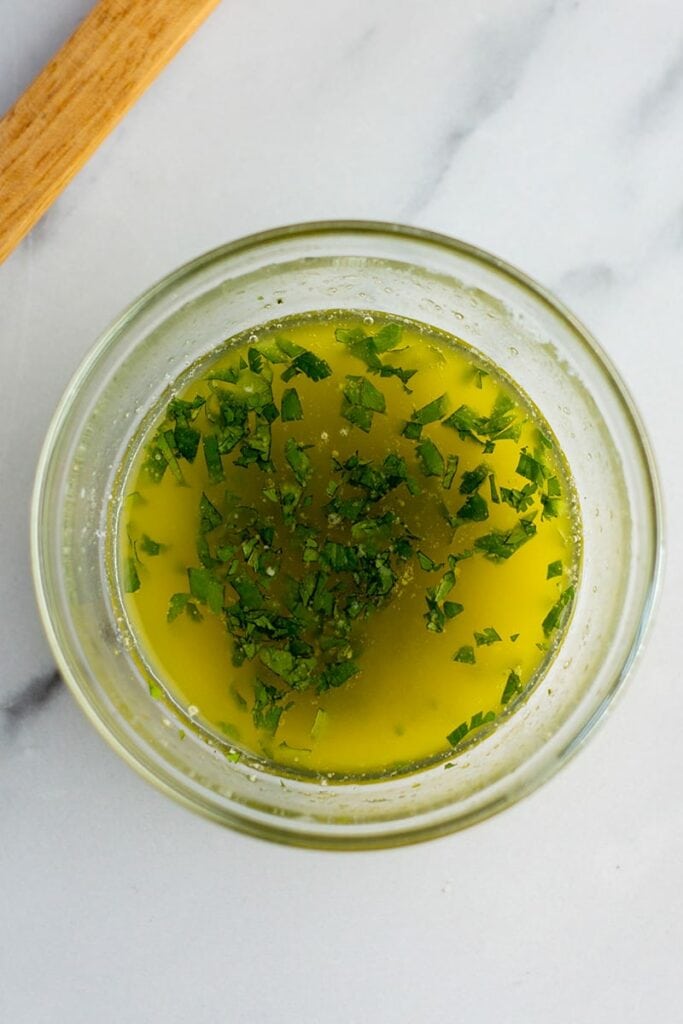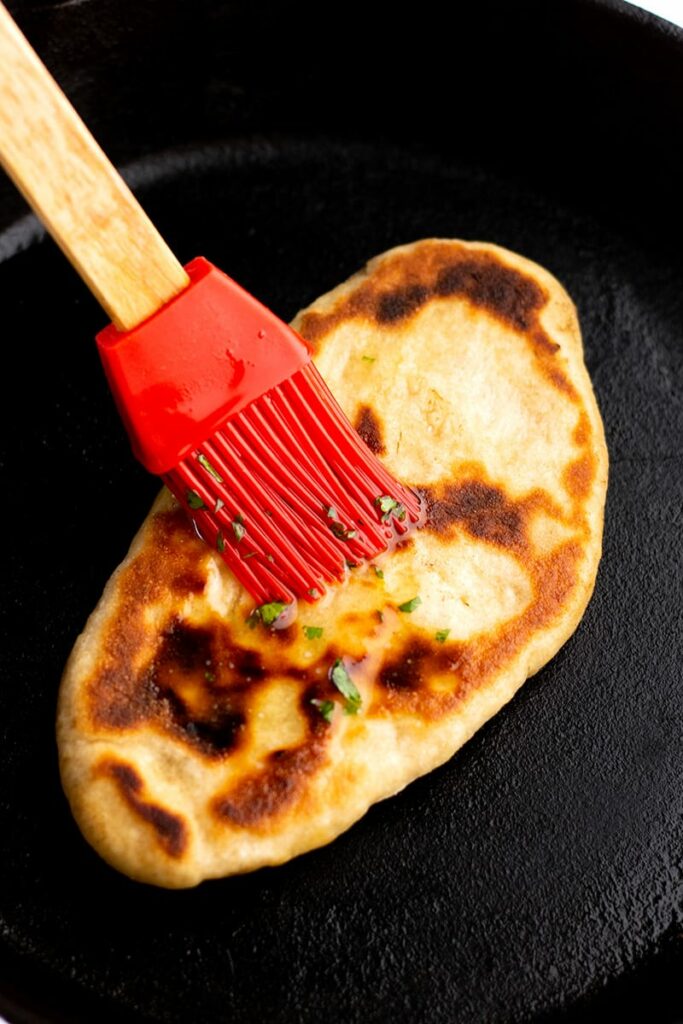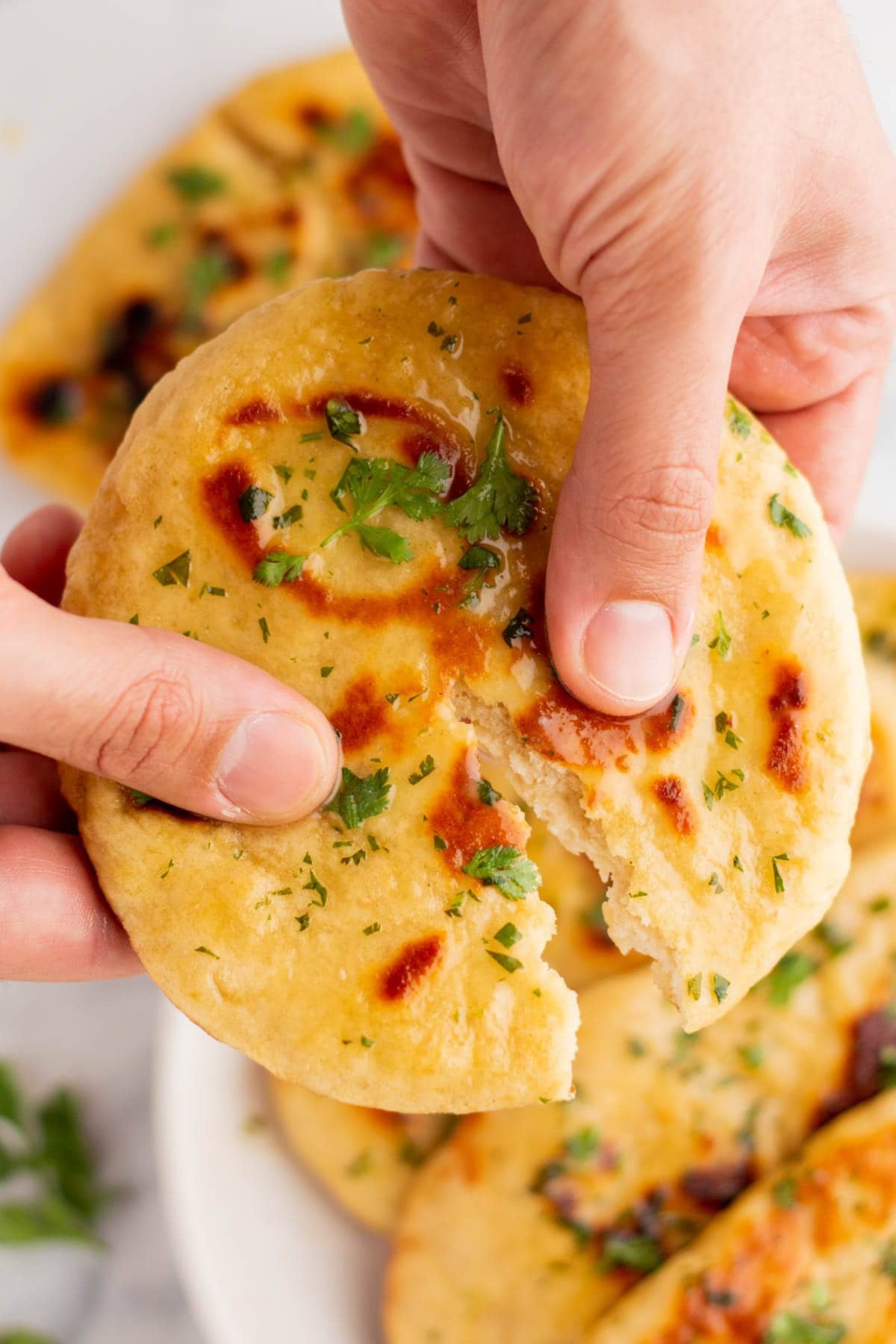 Variations
You can make delicious cheese and garlic naan. Simply add some shredded cheese on top of the naan while still in the skillet and allow it to melt.
To make this recipe dairy-free, use dairy-free butter or brush the naan with olive oil instead of butter. And the milk and yogurt with dairy-free alternatives. Check out this vegan naan bread recipe from Minimalist Baker. Check out this Paleo naan bread from My Heart Beets.
Other popular naan additions are fennel seeds, cumin seeds, sesame seeds, caramelised onion, sauteed mushrooms, or raisins.